The Nelson-Atkins Museum of Art was the first of what would later become known as a ONE by ONE Community Portrait™ experience.
I was asked for a suggestion for a unique event by a committee handling a new grant at the museum. My idea was adapted the idea from a London photographer, Rankin, who a year or two earlier had done a photo project called 1000 Britons. In his version he photographed the people as if they were fashion models. I, on the other hand, wanted to photograph people exactly as they were. This was proposed to the Nelson as "500 Portraits in 5 Days" and they enthusiastically approved.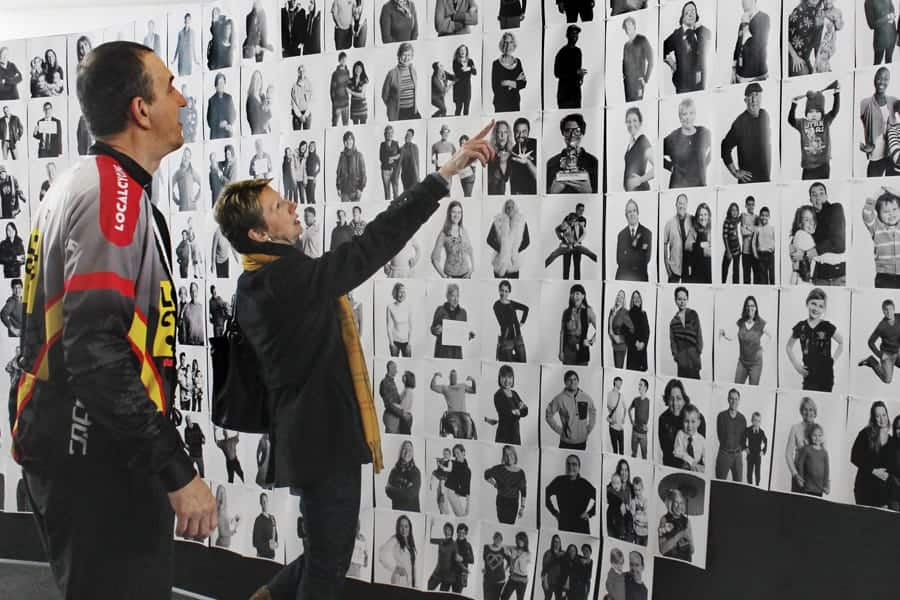 I set about making plans for the logistics of pulling off such an event. I called in an old friend, photographer Wilbur Montgomery.
We knew we wanted to give each person a print immediately after they were photographed. That called for technology other than a photo printer, which would have been too slow. We both had a background in making art using office machines, which led to using an office quality color copier.
I also wanted to make these photos visible to the public, so I created the concept for a "community portrait" wall. The prints were going to be 8 1/2" x 11" so the wall had to be big to hold the anticipated 500 portraits, a wall 8' tall by 24' wide, two-sided.
Never having done one of these, we didn't know how quickly the process would move. That's why it was scheduled for 5 days.
We started on a Wednesday, then a blizzard hit Kansas City! The entire city shut down on Thursday and Friday. We didn't know whether people would come out on Saturday, or still be deterred by the snow. We needn't have worried.
After photographing people Saturday and Sunday we surpassed the goal of 500 people and had photographed a total of 816 people in 3 days!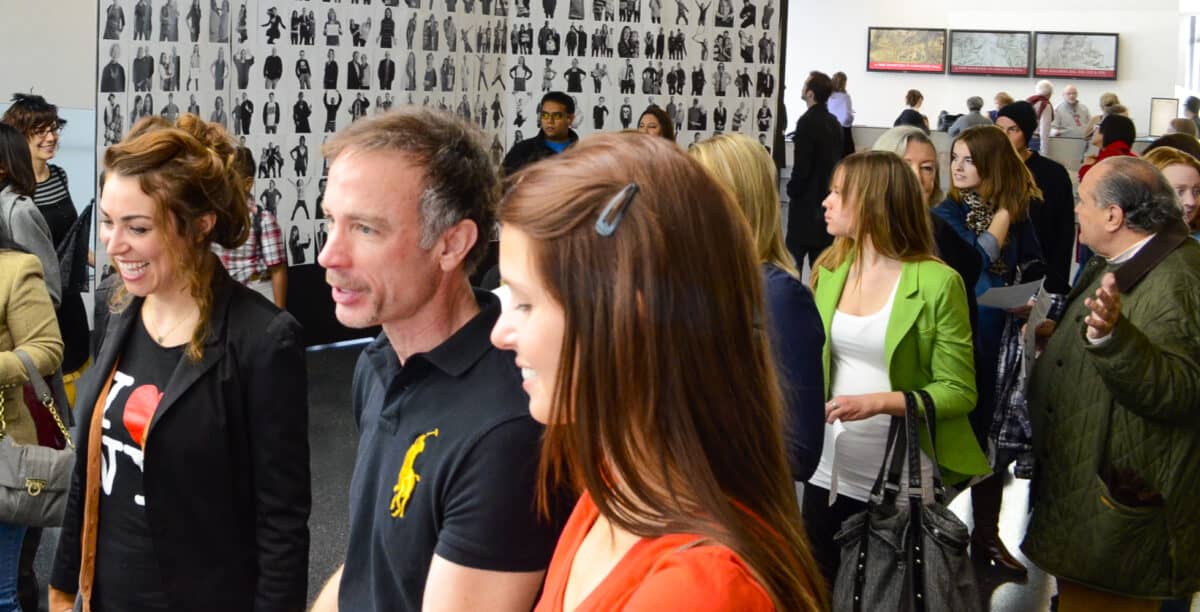 "The positive effects were multiple. Traffic was a main effect. But, more importantly, this created a buzz for our museum that ran the gamut from guests to staff to trustees."
– Julián Zugazagoitia
Menefee D. and Mary Louise Blackwell Director & CEO
The Nelson-Atkins Museum of Art